We take you to numerous waterfalls, some of which offer adrenaline-packed hiking adventures.
Puerto Plata's 27 Waterfalls of Damajagua offers a day of hiking through thick forest, crossing footbridges and passing numerous flora before eventually reaching a rocky hilltop where you'll begin making your way down by jumping or sliding down a series of waterfalls!
In Jarabacoa visit the two waterfalls that are synonymous –Salto de Jimenoa Uno and Salto de Jimenoa Dos–one set around a hydroelectric dam, and the other tucked deep inside a ravine.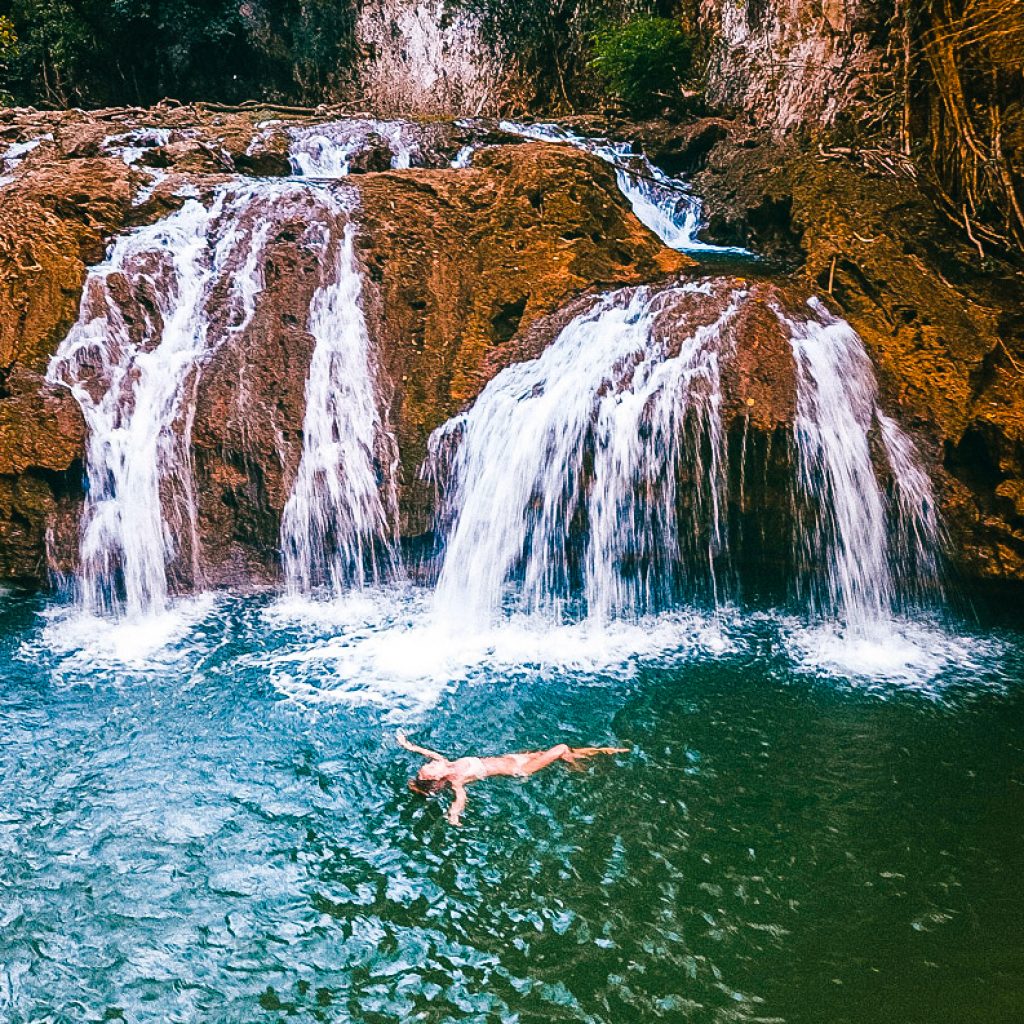 In Samana, Reaching El Limón waterfall is an adventure that takes you on a 2.5-kilometer (1.5-mile) journey through thick forest, on horseback or on foot down lush hilly terrain, while spotting flora and fauna along the way. You can also go canyoning through El Limón river to reach the falls.
We do it for you. Because our satisfaction is to make you happy, to share good times with you and that you discover all the treasures of our island.
Simply because here there is everything.